PianoDisc Academy: Installation seminar - PianoDisc QuietTime Silent System
By popular demand, we have organized an installation course for installing our PianoDisc QuietTime Silent System. On Wednesday, March 29, we had our first Seminar with a select group of participants.
During the course, all the important steps involved in installing a Silent system were discussed and implemented. This included:
Installing the sensor rail
Installing the pedal sensors, stickers under the keys and connections
Mounting the control unit and connecting the corresponding cables and power supply
Installing the mute rail and cabling
Calibration of the system; keys and pedals
By the end of the course, a complete installation of a PianoDisc QuietTime Silent system had been completed.
If you are interested in this, please contact us without obligation at [email protected] or by phone +31 206 201 696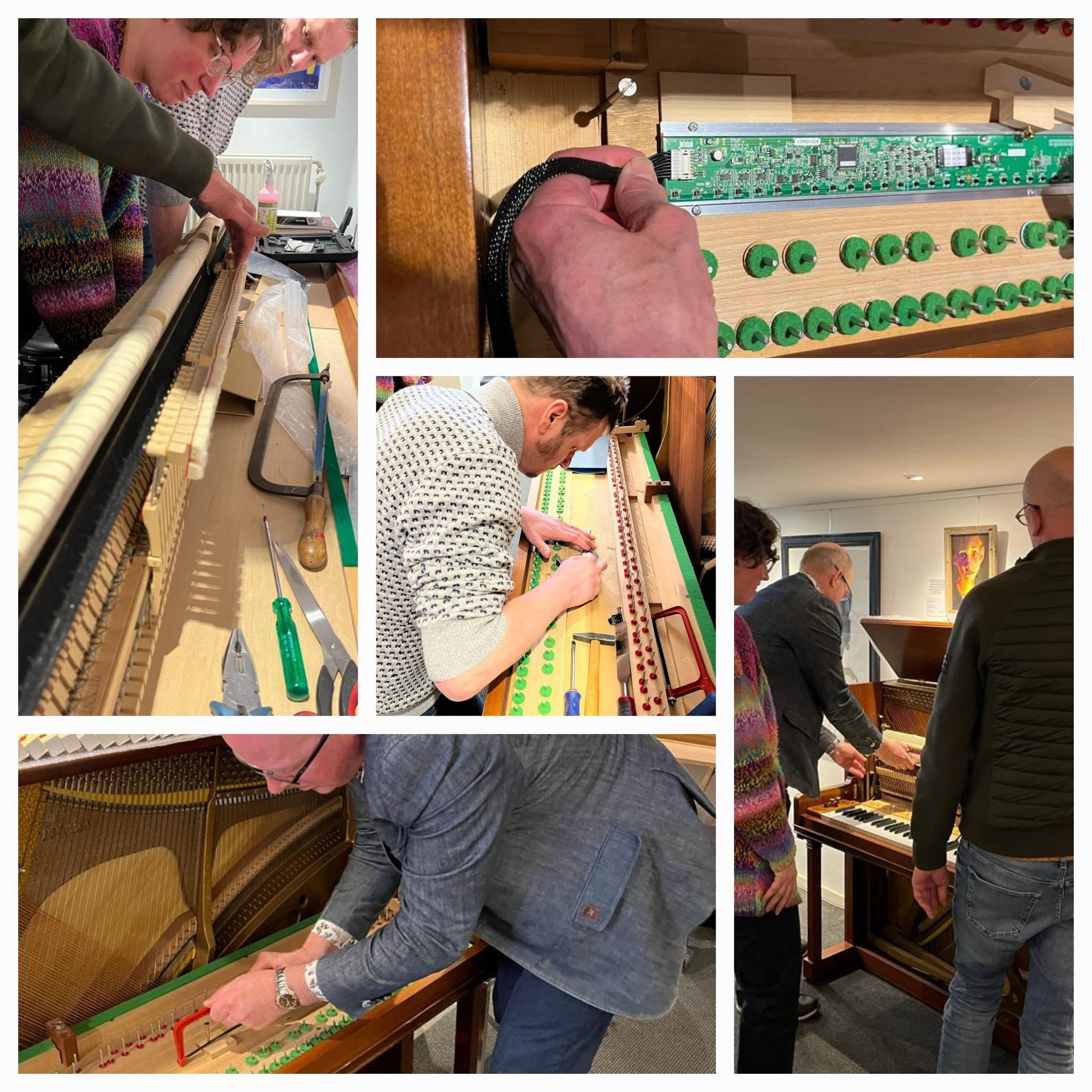 Be the first to comment...