Welcome to PianoDisc Europe!
Since 2018 we are distributor of PianoDisc [USA] in Europe. We sell our products to our dealer network in Europe.
Our systems are guaranteed for high quality and long service life. We are certificated and specialized installer of PianoDisc Player - and Silent systems. We build Pianodisc systems in almost all Upright and Grand Pianos.
In our B2B webshop our dealers are able to order our PianoDisc systems, upgrades and parts.
Are you interested to become a dealer of PianoDisc Europe? Welcome!
Please register yourself by the homepage of our webshop. After our approval you will be the new dealer of PanoDisc Europe and you can easily order your products on our webshop.
Please meet our Pianodisc Europe team: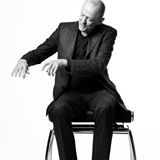 Bart Boogaard, working for more then 30 years in the piano industry, started as tuner and technician, later in combination with a piano shop in Amsterdam.
Nowadays also working as Managing Director for PianoDisc Europe.